A fellow
Sew Retro
blogger posted recently about her
lovely dress sewed from the Infinite Dress by Lydia Sylvestry (McCall's 5360)
. When I first saw the pattern she was preparing to cut out in her photos, I loved the idea and began hunting for a similar pattern. Well, the Infinite Dress pattern is for sale
here
, but it is $50, and that is out of my pattern budget. So, I looked around at some other versions, and I decided to try my hand at making my own. I have a few kinks to work out the next time around, but overall it was a great success.
What makes mine a little different from many of the patterns that I saw is that it has a slim skirt, which I prefer. I will make it as a micro mini for sure. Another great part about this design is that I used a 3 yard length of fabric, but I had a very large piece left over. Maybe I should make Baby A a "Mommy and Me" version ;) I'm calling it a "mood dress" because you can change it to suit the mood- flirty, sexy, classy, elegant- believe it or not, there are ways of wrapping it that give a very modest look. I spent half the day trying to tie it in different ways. Too fun! This is my favorite so far:
Forgive the extreme close up :) This style reminds me of some gorgeous shelf bust designs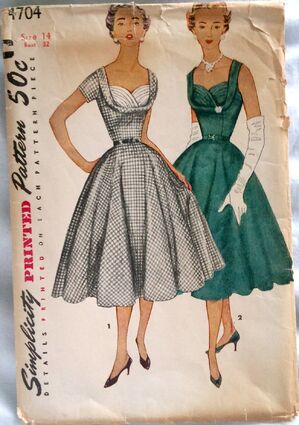 I will be tweaking this dress pattern with a wider band at the waist and some basic finishing that I left off on my prototype. I'm selling all of my patterns because I am only wearing these dresses from now on. Okay, joking! I'm sure I'll get tired of them eventually, but until then....