I have been sewing steadily along as I always do- tank tops, a bathrobe for the little one, a halter top pdf pattern that I am testing, etc. I enjoy it, but sometimes sewing practical items really starts to grate on my nerves. Yes, I probably need more knit tops, but what do I want? I want Fun-Shus.
A few days ago, upon receipt of the final part I needed to get my lovely 221-1 Centennial Featherweight actually
sewing
, I decided to do something a little bit frivolous and to bust out some of my prized stash fabric. I chose the Fun-Shus fabric I found at a thrift store January of 2012 (what? over a year ago?).
I chose this pattern, thrifted within the last few months.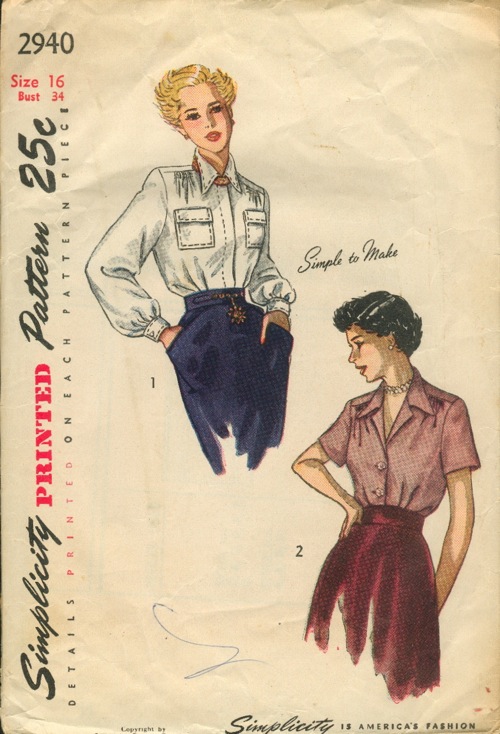 And, I made it up on this pretty, thrifted long distance, which hums like a bee.
And I came up with this...
Don't fear the shoulder pad, my dears. And can I just say it? I love a wing-y collar. I do.
I love the blouse-y effect of the tucks. No, you can't see it here. My arm is totally in the way.
It's so stinking gorgeous here right now, and I love my deck! I love lots of things! Love is good!
Innards. Collar and button placket interfaced with an old cotton bed sheet.
Edges serged. A fair amount of hand-stitching. Me-made shoulder pads using Casey's tutorial.
Here's another close up of that FAB-ric, and the vintage yellow buttons I chose to go with it.
This was so fun to make- it has me feeling all jazzed up about sewing again. That's right. Jazzed up. You thought "jazzed up" was just for little old ladies with cat applique sweatshirts? Well, it's for Fun-Shus too. How about you? What are you jazzed up about right now?
Edited 5/25/13 to add: This project was featured on
Sew Country Chick's Sew and Tell Saturday
! Thanks Justine!